Posted by Administrator on August 20th, 2018
Tributes continue to pour in after the music world lost the legendary "Queen of Soul" Aretha Franklin on Aug. 16 after a battle with pancreatic cancer. Singers, actors and countless other celebrities took to social media to thank and say rest in peace to the inspirational singer who had such an impact on artists of all genres across several decades. "I'm sitting in prayer for the wonderful golden spirit Aretha Franklin," Diana Ross posted on Aug. 16, while Paul McCartney wrote, "She will be missed but the memory of her greatness as a musician and a fine human being will live with us forever." "The loss of @ArethaFranklin is a blow for everybody who loves real music: Music from the heart, the soul and the Church. Her voice was unique, her piano playing underrated... she was one of my favourite pianists," posted Elton John, while Carole King tweeted "What a life. What a legacy! So much love, respect and gratitude."
Barbra Streisand posted "Not only was she a uniquely brilliant singer, but her commitment to civil rights made an indelible impact on the world," while music exec Clive Davis wrote, "I'm absolutely devastated by Aretha's passing. She was truly one of a kind. She was more than the Queen of Soul. She was a national treasure to be cherished by every generation throughout the world. Apart from our long professional relationship, Aretha was my friend. Her loss is deeply profound and my heart is full of sadness." Meanwhile, following her death sales of the Aretha Franklin music catalog have grown tremendously in the U.S., according to figures from Nielsen Music. Aretha's combined album and digital song sales increased by 1,568 percent on Aug. 16, as compared to Aug. 15. On the day of her passing, the legendary diva sold 134,000 combined albums and digital song downloads, up from 8,000 the previous day. Her top 10 selling songs on Aug. 16 were: "Respect" (16,000), "A Natural Woman (You Make Me Feel Like)" (13,000), "I Say a Little Prayer" (10,000), "Chain of Fools" (8,000), "Think" (8,000), "Freeway of Love" (4,000), "Until You Come Back To Me (That's What I'm Gonna Do)" (4,000), "I Knew You Were Waiting (For Me), with George Michael (4,000), "I Never Loved a Man (The Way I Love You)" (3,000), and "Bridge Over Troubled Water" (3,000). The late singer has also tallied her highest-charting LP on the Billboard Hot 200 Album Chart in 46 years, as her 30 Greatest Hits re-entered the roundup at No. 7 for the week ending Aug. 16 following her death. The album is Franklin's highest-charting album since 1972, when her landmark gospel release Amazing Grace peaked at No. 7 on the July 22, 1972-dated tally. Aretha's funeral will be held on Aug. 31 in her hometown of Detroit, it was announced by her publicist on Aug. 17. The funeral, to be held at Greater Grace Temple, is limited to the late singer's family and friends. Public viewings will take place Aug. 28-29 at the Charles H. Wright Museum of African American History from 9 a.m. to 9 p.m. She will be entombed at Woodlawn Cemetery in Detroit, along with her father Rev. C.L. Franklin; sisters Carolyn Franklin and Erma Franklin; brother Cecil Franklin; and nephew Thomas Garrett. - Billboard/New Musical Express, 8/17/18...... Fleetwood Mac's Stevie Nicks conducts an interview with Michael Jackson's daughter Paris Jackson in the latest issue of Carine Roitfeld's CR Fashion Book, which hits newsstands Sept. 13. On her use of social media, Jackson admits to Nicks, who is one of her idols, "Honestly, the less I use my social media, the happier I am, and I've been using it less and less, but when I do use it I make sure to keep it very real and honest and true to myself." Paris also revealed that her current projects include a movie about the '90s rock and roll scene on the Sunset Strip, modeling, and making new music with her band, the Soundflowers. "We have enough material for an album, so I think we are going to get that done by fall," she said. - Billboard, 8/20/18......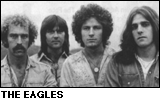 The Recording Industry Association of America (RIAA) announced on Aug. 20 that the Eagles' 1976 album Their Greatest Hits 1971-1975 has been certified 38x platinum (which means sales and streams of the album have reached 38 million copies), and is has now surpassed Michael Jackson's Thriller as the highest certified album of all time. Thriller, which is 33x platinum, has been pushed to second place, while the Eagles 1977 studio LP Hotel California is now 26x platinum and makes it the third best-selling album of all-time. The last time RIAA tallied sales for the Eagles'< cite>Their Greatest Hits 1971-1975 was in 2006, when it said it was 29x platinum. Sales and streams for Thriller were last updated in 2017. "We are grateful for our families, our management, our crew, the people at radio and, most of all, the loyal fans who have stuck with us through the ups and downs of 46 years. It's been quite a ride," co-founding Eagles member Don Henley said in a statement. After breaking up in 1980, the Eagles reunited in 1994 with Henley and Glenn Frey emaining original members. Frey died in 2016, but the Grammy-winning band continues to tour. The Eagles were inducted into the Rock & Roll Hall of Fame in 1998 and received the Kennedy Center Honor in 2016. - AP, 8/20/18...... The summer co-headlining tour by Journey and Def Leppard has topped the Billboard Hot Tours roundup. The second leg of their six-month trek spanned July 1 to 28 and ranged from 8,500-seat arenas to 45,000-capacity baseball parks, the largest of which was the sold-out show at Denver's Coors Field, home of the Colorado Rockies, on July 21. Their 17 gigs had a total gross of $30,384,259. The two bands were joined in Minneapolis by openers Cheap Trick and in Denver, Atlanta, Chicago, and Detroit by the Pretenders. - Billboard, 8/17/18...... Promoting their upcoming Las Vegas residency which takes place next year, Aerosmith were the musical guests on NBC's The Tonight Show Starring Jimmy Fallon on Aug. 17. The Boston-based rockers began their set with a knockout rendition of their 1973 hit "Mama Kin," followed by their 1975 hit "Big Ten Inch Record" for a web exclusive. The tongue-in-cheek song had the crowd dancing and in the middle of the performance, Tyler broke out his harmonica, adding that extra bit of flair to the already-bold performance. Aerosmith will launch their headlining "Deuces Are Wild" residency in April 2019 at the Park Theater at the new Park MGM on the Vegas strip. The band will perform until early July. The previous day, Aerosmith performed a set on the Today show, and footage has emerged of frontman Steven Tyler shoving away a fan for attempting to take a selfie with him. The clips shows the rock icon walking into Today's studio, when an overzealous fan bursts through the security barrier and grabs him while holding his phone for a photo. Visibly agitated, Tyler angrily and immediately pushes him away. Tyler then responded to the footage on Twitter, telling followers: "No time, bro-this is LIVE TELEVISION! Come to the show if you want an intimate experience." - Billboard/New Musical Express, 8/17/18......

Eric Clapton announced on Aug. 17 that he will release his first full-length Christmas album, Happy Xmas, on Oct. 12 via Bushbranch Records/Surfdog Records. The album's 14 tracks are a mix of yuletide standards -- including "White Christmas," "Silent Night," and "Away in a Manger" -- and lesser known holiday tunes. An original new track, "For Love On Christmas Day," will also be featured. Co-produced by Clapton and his longtime music producer Simon Climie, Happy Xmas, is the legendary singer/guitarist's 24th studio album and his first since 2016's I Still Do. - Billboard, 8/17/18...... Over 20 albums recorded by Prince from 1995 to 2010 are now available for streaming across digital music platforms. The 23 albums now available represent a first wave of digital catalog releases, including rare and out-of-print recordings, that include The Gold Experience (from 1995), Emancipation (1996), Musicology (2004) and more. Anthology, which was assembled and curated with the Prince estate and comprises tracks from the era, is also available for streaming. The posthumous reissue campaign comes after Prince's estate and Sony Music Entertainment announced in June an exclusive distribution agreement that covers 35 of the icon's previously-released efforts. Other titles from 1978-2015 will be re-issued in years to come. - Billboard, 8/17/18...... Neil Diamond says he's "doing pretty well" after his announcement in January that he was retiring from the road due to being diagnosed with Parkinson's disease. "I take my meds. I do my workouts. I'm in pretty good shape. I'm feeling good. I want to stay productive. I still have my voice. I just can't do the traveling that I once did, but I have my wife there supporting me (and) friends," he told The Associated Press on Aug. 16. "It does have its challenges, but I'm feeling good and I feel very positive about. I'm feeling better every day," the 77-year-old added. "Just dealing with it as best I can, and just keep the music coming." On Aug. 17, Diamond released Hot August Night III a live concert 2 CD/DVD set chronicling his return to the Greek Theatre in Los Angeles in Aug. 2012. The 2-hour+ performance featuring 33 songs celebrated the 40th anniversary of his original Hot August Night live album, also recorded at the Greek in August 1972. "It brings back memories -- very deep, loving and warm memories," he said of his performance. "Playing there and doing music relating to the audience, it was special. It's a special experience for me," Diamond says. He adds he re-watched the 2012 footage recently as it was edited for the new release, and he calls it "one of the best live performances that I've done and I'm proud of it." Diamond says he's not sure he can perform more than one song at the moment "but I think I can and I will give it a try at some point." "I'm glad to still be around," he says. "The fact that I'm still singing well is a bonus and I hope to continue doing it, but in a format that I can handle." - AP, 8/16/17...... Elvis Presley fans held their annual silent vigil in Memphis, Tenn., during Elvis Week during the third week of August. During the candlelight vigil on Aug. 15-16, solemn mourners moved slowly past his resting place in the Meditation Garden at his former home, Graceland, to remember the King of Rock and Roll on the 41st anniversary of his death. Attendance at the vigil was lighter than during last year's 40th anniversary vigil, but security remained tight. Presley died Aug. 16, 1977. Graceland now draws about 500,000 visitors annually. - AP, 8/15/18......

John Travolta and Olivia Newton-John, the co-stars of the 1978 film version of the smash musical Grease, reunited on Aug. 15 at the Samuel Goldwyn Theater in Beverly Hills, Calif. for a special 40th anniversary screening and Q&A celebrating the film sponsored by the Academy of Motion Picture Arts and Science. Newton-John, wearing a pink shirt, matching sneakers and a white suit for the landmark occasion, was all smiles at the event, while Travolta, dressed in jeans and a black blazer, couldn't resist busting out some dance moves on the red carpet. They were joined by movie's director, Randal Kleiser, and costars Didi Conn, who played "Beauty School Dropout" Frenchie, and Barry Pearl, who played fellow T-Bird Doody. - Billboard, 8/17/18...... A new biography of late Beatles producer George Martin claims that Sir George was "frozen out" when the iconic rock quartet recorded their 1968 double-LP The Beatles (aka "The White Album"). Author Kenneth Womack claims a "cold war" broke out between Martin and the band with Martin speaking "only if he was called on by The Beatles." Gathering accounts from sound engineers and tape operators who worked on the White Album sessions, the biography also claims that Martin would turn up to the sessions with "a large stack of newspapers and a giant bar of chocolate," sitting at the back of the studio. Womack argues that the reasons behind the "freezing out" of Martin, known as the "fifth Beatle" due to his significant influence in producing all of the Beatles albums, were two-fold: the uncertainty caused by the death of Beatles manager Brian Epstein and an article in Time magazine which credited Martin as the mastermind behind the Beatles' seminal album, Sgt. Peppers. "They didn't take very well to that and let him knowI do think this was the beginning of the struggle over 'who's the genius behind the Beatles?'," Womack writes. The biography, Sound Pictures: The Life of Beatles Producer George Martin, the Later Years, 1966-2016, hits stores Sept. 4. - New Musical Express, 8/19/18...... Tom Waits made a rare public appearance at a Jack White concert in San Francisco on Aug. 16. "Tom waits came to Jack White's performance in San Francisco and made all the musicians in the band confirm and pay testament to their love of the religion of music," a post on White's @officaljackwhitelive Twitter account says. "He also stole jacks watch. A million thanks and tributes to Saint Tom from Jack and the band." It was the first public apparance by Waits since he duetted with Mavis Staples in Sept. 2017. Prior to that, Waits appeared on David Letterman's late night talk show in 2015, shortly before the long-running show came to an end. - New Musical Express, 8/19/18.
Aretha Franklin, the definitive female soul singer of the 1960s whose influence on popular music in the latter half of the 20th century cannot be overstated, died on Aug. 16 after a battle with pancreatic cancer. She was 76. "It is with deep and profound sadness that we announce the passing of Aretha Louise Franklin, the Queen of Soul," her longtime publicist Gwendolyn Quinn said in a statement. "(She) passed away on Thursday morning, August 16 at 9:50 a.m. at her home in Detroit, MI, surrounded by family and loved ones.... (her) official cause of death was due to advance pancreatic cancer of the neuroendocrine type, which was confirmed by Franklin's Oncologist, Dr. Philip Phillips of Karmanos Cancer Institute in Detroit, MI." The statement continues: "In one of the darkest moments of our lives, we are not able to find the appropriate words to express the pain in our heart. We have lost the matriarch and rock of our family... Thank you for your compassion and prayers. We have felt your love for Aretha and it brings us comfort to know that her legacy will live on. As we grieve, we ask that you respect our privacy during this difficult time." Born on March 25, 1942, in Detroit, Aretha was one of five children of Rev. C.L. Franklin, himself a well-known figure in gospel music, having released over 70 regularly-selling albums of recorded sermons on the Chess Records label. As a child she sang with her brothers and sisters in the choir of her father's New Bethal Baptist Church, and upon turning 14 joined her dad on his evangelistic tours, gaining a reputation as a remarkable soloist with his choir. After turning 18, Aretha was encouraged to broaden her musical horizons by adding blues songs to her repertoire, and moved to the East coast to try the pop market. Aretha was auditioned by John Hammond of Columbia Records, who signed her to a contract but the label seemed not to know how to produce her, or what type of material she was best equipped to handle. In the winter of 1966 Aretha left Columbia for Atlantic Records, which had a better track record of producing blues and soul artists, and Atlantic head Jerry Wexler immediately took her to the legendary Muscle Shoals studios where he produced her first hit, "I Never Loved a Man (The Way I Loved You)" (#9 pop, #1 R&B), a song that unleashed the incredible fire and passion of her voice and became a gold record. That song almost single-handedly changed the course of soul music, and Aretha was dubbed "Lady Soul," a title that has never been contested. Her string of hits in the closing years of the 1960s included "Respect" (#1 pop, #1 R&B), "Baby I Love You" (#4 pop, #1 R&B) and "I Say a Little Prayer" (#10 pop, #3 R&B), and her albums sold consistently.

Overseas, she was never quite able to equal her success in America, however her 1968 European tour was considered a complete triumph, and produced the live LP Aretha in Paris. In 1968, "Think" (#7 pop, #1 R&B) became her first self-composed million-seller, and she began to start writing and helping to produce her own material, though the main production duties continued to be trusted veteran Atlantic poducers Wexler, Tom Dowd and Arif Mardin. As the '70s arrived, Aretha's personal problems (in 1968 she was arrested for reckless driving and again in 1969 for disorderly conduct, also around this time she was rumored to be drinking heavily) forced her into semi-retirement, and for about 18 months her apparently lukewarm interest in her career was an open secret. However she was coaxed back into regular recording and touring, though rarely outside the U.S. Her hits continued, giving her more million-sellers than any other woman in recording history until her record was recently broken by rapper/singer Nicki Minaj. "Bridge Over Troubled Water" (#6 pop, #1 R&B), "Spanish Harlem" (#2 pop, #1 R&B), "Rock Steady" (#9 pop, #2 R&B), and "Day Dreaming" (#5 pop, # 1 R&B), became huge hits at the start of the decade, and during that time she gave birth to her fourth son, Kecalf, and married actor Glynn Turman in 1978. Although she appeared to be searching, sometimes aimlessly, during this time, she nevertheless had high points with the acclaimed albums Spirit in the Dark (1970), Live at Fillmore West (1971), and Young, Gifted and Black (1972). Her next effort, the pure gospel Amazing Grace (1972), would be her last with Wexler at the helm (and became one of the best-selling gospel albums of all time). In the late '70s, a bad experience while flying resulted in a phobia that curtailed her touring, and her upredictability would begin to dog her career. In 1980, she left Atlantic for Arista Records, and her first two albums for that label were produced by Arif Mardin, and each included an old soul standard as well as glossier MOR material.

Aretha appeared in The Blues Brothers movie, singing "Respect" and "Think," and her version of Sam and Dave's "Hold On, I'm Comin'" earned her a Grammy for Best R&B Vocal Performance, Female. However another series of personal tragedies, which included an attack on her father during a robbery which later resulted in his death, would halt her commercial comeback. In 1982, she moved back to the Detroit area where she remained for the rest of her life, and in 1985 she came back into the public eye with the hit album Who's Zoomin' Who, which spun off three hit singles -- the title track, "Freeway of Love" and "Sisters Are Doin' It For Themselves." Her newfound pop crossover success continued with 1986's Aretha, which included the Top 30 "Jimmy Lee" and a version of the Rolling Stones' "Jumpin' Jack Flash" produced by and featuring Keith Richards. In 1987, she scored another No. 1 hit, "I Knew You Were Waiting (for Me)," a duet with George Michael. Subsequent albums were less popular, though her 1987 LP One Lord, One Faith, One Baptism was a critically acclaimed and Grammy-winning effort featuring Mavis Staples and the Rev. Jesse Jackson. Though the title track of 1989's Through the Storm was a hit duet with Elton John, the album peaked at No. 55 on the Billboard Hot 200. 1991's What You See Is What You Sweat would be the lowest chart debut of any album of her career.
In 1987, Aretha became the first woman to be inducted into the Rock and Roll Hall of Fame, and in 1993 she starred in her own television special, Duets, which featured collaborations with a number of current pop stars, including Bonnie Raitt, Elton John, Smokey Robinson, George Michael and Rod Stewart. Subsequent honors include the famed Apollo Theater's hall of fame and the GMA Gospel Music Hall of Fame. A Kennedy Center honoree in 1994, Aretha was bestowed the Presidential Medal of Freedom in 2005. Aretha charted 73 hits on the Billboard Hot 100, the most of any female artist and ninth-most of all artists. Dealing with health issues in recent years, Aretha denied she was suffering from rumored pancreatic cancer when she underwent surgery in 2010 for an undisclosed illness. In 2017 she canceled a series of concerts citing "doctor's orders," and her last public performance was on Nov. 2, 2017 for the Elton John AIDS Foundation in New York. The mother of four sons, Franklin was married twice: to her former manager Ted White and actor Glynn Turman. "I'm absolutely devastated by Aretha's passing," said Clive Davis, who signed Aretha to his Arista Records in 1980, on Twitter. "She was truly one of a kind. She was more than the Queen of Soul. She was a national treasure to be cherished by every generation throughout the world. Apart from our long professional relationship, Aretha was my friend. Her loss is deeply profound and my heart is full of sadness." Funeral arrangements will be announced in the coming days. - Billboard/The Rolling Stone Encyclopedia of Rock, 8/16/18.