Posted by Administrator on September 29th, 2018

Former
Jefferson Airplane/Jefferson Starship
vocalist
Marty Balin
died on Sept. 27 of as yet undisclosed causes. He was 76. Born Martyn Jerel Buchwald in San Francisco on Jan. 30, 1943, Balin's tenor voice provided hits for the '60s psychedelic band and its more mellow '70s spin-off band, the Jefferson Starship. His songwriting credits for the Airplane included "It's No Secret," "Today," "Comin' Back To Me," "Plastic Fantastic Lover," "Share a Little Joke," and "Volunteers" -- the latter sung at the iconic 1969 Woodstock festival. During their Airplane concerts, Balin and vocalist
Grace Slick
traded vocals in battles that became increasingly feverish, giving the band a volatile sound. After the Jefferson Airplane unofficially retired in 1972, Slick and Airplane guitarist
Paul Kantner
formed the Jefferson Starship in 1974, and Balin tentatively rejoined the band in 1975. The group's big breakthrough came with
Red Octopus,
their first No. 1 LP, which hit the top position several times during that year and sold four million copies, helped by Balin's ballad "Miracles" which was a No. 3 single. The band was more popular than ever, but in Slick's opinion the music had become bland and corporate, and her rivalry with Balin had not diminished.
Their followup LP, 1976's
Spitfire,
became their first platinum album. After another platinum album, Earth, both Balin and Slick left. Kantner then left that band and formed the simply named
Starship
, which enjoyed even greater commercial success. In 1981, Balin released a solo LP of MOR love songs and in 1981 he had a hit single with "Hearts," which went to No. 8. In 1989, Kanter, Slick, Balin, and original Jefferson Airplane members
Jack Casady
and
Jorma Kaukonen
revived the early Jefferson Airplane lineup, and released the eponymous LP Jefferson Airplane, although it only reached the No. 85 position. The Jefferson Starship was then reformed by Kantner in 1991, and Balin rejoined that group the following year. It toured as "Jefferson Starship - The Next Generation" in the early '90s to positive reviews. Balin's wife, Susan Joy, was by his side when he died. In a statement released on Sept. 28, his family said: "Marty's fans describe him as having had a substantial impact for the better of the world: 'One of the greatest voices of all time, a writer of songs that will never fade, and founder of the quintessential San Francisco band of the sixties.' His music is known for being the soundtrack to all of life's monumental moments." - CNN/The Rolling Stone Encyclopedia of Rock, 9/28/18.
The Nile Rodgers-fronted group Chic released It's About Time, its first album in over 25 years, on Sept. 28. Rodgers says that It's About Time, which features contributions from the likes of Elton John, Lady Gaga, Hailee Steinfeld, Stefflon Don, Emeli Sande and Craig David, "is the most self-indulgent album I've ever done in my life." "I don't normally make records like this because I don't have the power to say 'this is how it's gonna go and I'm gonna tell this really big story.' So now that I do, I can do it my way and this is happening my way exactly," says the 66-years old Rodgers. "And I just hope people get it and like it and understand it. It's a geeky record, and a very idealistic record." Rodgers notes that It's About Time is the first album in a two-part collection of new Chic music, with the second part tentatively due in February 2019. - Billboard, 9/28/18......


The official website of the upcoming Elton John movie Rocketman shared the first official photo from the movie on Sept. 28. Welsh actor Taron Egerton, who portrays Sir Elton in the movie, is shown dressed in a gold bomber jacket and blue, red and gold winged boots. He is also seen sporting some glittery sunglasses and John's red hair. "TaronEgerton stars in #Rocketman, an epic musical fantasy about the uncensored human story of Sir Elton John's breakthrough years. Experience it in theatres Summer 2019. pic.twitter.com/fwMMoGxSnb," reads a tweet on the site. Rocketman, first announced in 2011, is billed as a "larger than life movie musical spectacle that tells the story of a child prodigy turned music legend." Dexter Fletcher, who worked on the Eddie The Eagle biopic with Tom Egerton, will be directing. John will serve as an executive producer on the project and is planning to "re-record many of his iconic hits to parallel the emotional beats of the film." In other Elton-related news, the singer has just added 25 more North American dates to his "Farewell Yellow Brick Road" tour, in September, October and November of 2019. John kicked off the tour on Sept. 8 in Allentown, Pa. On the tour, fans will get a unique glimpse into the personal meaning behind many of the Rocket Man's hits, with never-before-seen photos and videos displayed throughout the show to commemorate his 50-year career. The tour is currently scheduled to wrap on Nov. 16, 2019, in Long Island, N.Y. - NME/Billboard, 9/28/18...... The 9th Circuit Court of Appeals in San Francisco has overturned a 2016 jury verdict that found that Led Zeppelin did not steal any original music from "Taurus," an obscure 1968 instrumental by the Los Angeles band Spirit. "Taurus" was written by the late Spirit guitarist Randy Wolfe, better known as Randy California, whose trust brought the copyright infringement lawsuit. A trustee for Wolfe's estate claims Led Zeppelin vocalist Robert Plant was inspired to write "Stairway to Heaven" after hearing Spirit perform "Taurus" while the bands toured together in 1968 and 1969, and that Wolfe never got any credit. The jury in the 2016 trial found that the two songs were not substantially similar, and supported the defendants' claim that Wolfe was a songwriter for hire who did not have a copyright claim, and that the opening of "Stairway" -- a descending chromatic four-chord progression -- is a common musical convention that did not deserve copyright protection. Now the federal appeals court panel that overturned the 2016 ruling held that parts of the jury instructions in that trial were erroneous and prejudicial, and that the first trial abused its discretion by not allowing recordings of "Taurus" to be played during the proceedings. Meanwhile, Led Zeppelin continues the celebration of its 50th anniversary in 2018 with the release of a new 50th Anniversary Interviews album, which is currently available for streaming on Spotify.com. The release is comprised of 34 new interview clips from the band's surviving members, Robert Plant, Jimmy Page and John Paul Jones who reflect on their career, as well as specific songs and albums. The band has also digitally released their recent Record Store Day single, which featured unreleased versions of both "Rock And Roll" and "Friends." - NBCNews.com/New Musical Express, 9/28/18...... Rod Stewart's 30th studio album, Blood Red Roses, hit stores on Sept. 28, and unlike his contemporaries Elton John, Bob Seger and Paul Simon, the 73-year-old Stewart says that he's "not even thinking" about retiring from live performing. "We have a concert in Budapest next week, and it can't come around quick enough. I'm anxious. I love it," Stewart told Billboard. "Elton, he's doing 300 shows and he'll still do the odd show here and there. All good things must end. Not for me, not yet. I'm not even thinking about it," he added. Rod says he's also started work on his next album, and "it will be totally different from the last three." - Billboard, 9/27/18......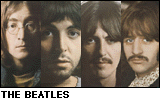 Elsewhere on the Fab Four front, the Beatles announced on Sept. 24 that they are releasing new versions of The Beatles (White Album) on Nov. 9 -- adding new 2018 mixes and a wealth of unreleased demos from the vaults to celebrate the original two-disc album's 50th anniversary of release in November, 1968. The mixes for the new packages were done by producer Giles Martin and mix engineer Sam Okell. The packages include a 3 CD edition, a 6 CD + Blu-ray deluxe edition, and a 4-LP vinyl edition. The Beatles, which was the first to be released on the Beatles' Apple label, was issued in stereo and mono in the U.K., but only stereo in the U.S., and had long been seen as the first glimpses of the Beatles as solo artists. - Billboard, 9/24/18...... In a short video posted on publisher Puffin Books' YouTube account on Sept. 27, Paul McCartney announced that he has written his first illustrated children's book, titled Hey Grandude. The book follows the adventures of a magical man named Grandude and his four grandchildren, who he calls "Chillers." McCartney says he originally got the idea for the book after one of his eight grandchildren began to refer to him as "Grandude," and the nickname stuck. "I wanted to write it for grandparents everywhere, so it gives them something to read to the grandkids at bedtime," he said. Hey Grandude, illustrated by Kathryn Durst, will be published by Puffin Books in Sept. 2019. Although the famous former Beatle co-wrote the 2005 children's book High in the Clouds with Philip Ardagh, Hey Grandude will be his first solo literary venture. - Billboard, 9/27/18...... Prince was posthumously awarded an honorary degree by the University of Minnesota on Sept. 26 to recognize his influence on music and his role in shaping his hometown of Minneapolis. A special ceremony on the campus featuring Prince music performed by the university's School of Music was held to award the degree. The university had been preparing to present it to Prince himself before his death in 2016. - AP, 9/26/18...... Barbara Streisand released her first song since 2005, "Don't Lie to Me," on Sept. 27. Inspired by the Donald Trump administration and today's political climate, its chorus says "How do you sleep and the world keeps turning? All that we built has come undone." The 76-year-old singer said she initially aimed to include "very subtle" references to Trump, but confessed "I just went ballistic" in writing the lyrics. "I just can't stand what's going on," Streisand says. "His assault on our democracy, our institutions, our founders -- I think we're in a fight... We're in a war for the soul of America," she added. "Don't Lie to Me," along with other politically-themed songs including "Imagine" and "What the World Needs Now," will be featured on Streisand's new 11-track album, Walls, which drops Nov. 2. - DailyMail.co.uk, 9/27/18...... The Eagles announced on Sept. 26 they'll release a new Legacy box set on Nov. 2 that will include all seven of the band's studio albums, three live albums, and a compilation of singles and B-sides. The 12-disc set also includes their Hell Freezes Over and Farewell Melbourne concert videos on DVD and Blu-ray, respectively. Another box set, a 15-LP vinyl package, will also be released including everything but the concert videos from the CD set. Both box sets -- which include a hard-cover book of photos, memorabilia and artwork too -- are set for release Nov. 2 via Rhino Entertainment, with the CD set available for $179.98 and the vinyl set for $349.98. Meanwhile, the Eagles are in the midst of a 2019 tour with co-founder Don Henley and longtime members Joe Walsh and Timothy B. Schmit joined by country star Vince Gill and Glenn Frey's son Deacon Frey. It will wrap on Dec. 7 in Honolulu. The band has also announced a massive 2019 world tour that's set to kick off on May 26 in Antwerp, Belgium before heading across Europe. It will include six stops in the UK in June. - Billboard/NME, 9/26/18...... The 33rd FarmAid benefit concert was held on Sept. 22 in Hartford, Conn. Neil Young, one of the co-founders of the annual show, spoke about supporting family farms and independent small businesses between songs. "When you see a farmer's market, just stop and go in and get to know them and buy something. Buy something good. Don't buy the shit you get at Safeway. Buy something that's really safe. All the crap you get in these big stores is not good. It's got a lot of chemicals in it and it kills the earth," Young said. Young, a self-described Libertarian, said that he's "been called a lot of things by this dickhead in the White House, but I am a Canadian, and I love America. There's nothing here that needs to be made 'great again." Young founded Farm Aid in 1985 with Willie Nelson and John Mellencamp. - Billboard, 9/25/18......
Pink Floyd drummer Nick Mason returned to London's Roundhouse venue on Sept. 24 for a gig with his new band Saucerful of Secrets, over a half century since he first played there with Pink Floyd. Mason's group kicked off the set with "Interstellar Overdrive" and "Astronomy Domine," both from the band's 1967 debut The Piper At The Gates Of Dawn. Mason said that his new live project Saucerful of Secrets, named after Pink Floyd's 1968 album, was born after he had "finally given up waiting for that phone call from Roger [Waters] or David [Gilmour]," adding that he was "thrilled to be back at The Roundhouse." Other highlights included a searing "Lucifer Sam" and the visceral white noise rush of "Set The Controls For The Heart of the Sun," while early singles "See Emily Play" and "Arnold Layne" were reborn with a fresh intensity and power. Pink Floyd famously opened the venue on Oct. 15, 1966, performing alongside The Soft Machine at an "All Night Rave" to launch the underground newspaper International Times. It was attended by a who's who of countercultere '60s London, including Paul McCartney, Marianne Faithfull and Blow Up director Michelangelo Antonioni. Acid-laced sugar cubes were said to have been handed out at the door. - Billboard, 9/25/18...... Former Deep Purple bassist/singer Glenn Hughes will kick off his "Glenn Hughes Performs Classic Deep Purple Live" tour of Ireland and the UK on Sept. 29 in Belfast. It will be the first time ever that Hughes performs Deep Purple material in Ireland. After a Sept. 30 show in Dublin, Hughes then will continue on to the UK on Oct. 2 in Bristol with special guest Laurence Jones. Hughes' eleven-date tour will also visit Leamington (10/3), Southampton (10/5), Cardiff (10/6), Leeds (10/9), Newcastle (10/10), Glasgow (10/12) and Manchester (10/13) before wrapping at London's Electric Ballroom on Oct. 15. - Noble PR, 9/27/18...... The estate of late teen idol and country/rock singer Rick Nelson filed a class action lawsuit against Sony Music Entertainment on Sept. 25 in U.S. District Court for the Southern District of New York, alleging the label violates contractual agreements with its artists by assessing an intercompany charge on international streaming revenue that deprives artists of accurate royalties from foreign sales. The suit alleges that Sony underreports revenue generated by artists abroad by adding a charge on revenues collected by region-specific subsidiaries such as Sony Music UK and Sony Music Australia. The lawsuit asks the court for a jury trial with hopes to compel Sony to remove the intercompany charge for international sales and include 100 percent of income in the accounting. Nelson signed with CBS/Epic in 1976, four years after his last big hit -- the country rock classic "Garden Party." A year after signing with Epic he released Intakes, which sold poorly. A followup for the label was recorded in 1978, though the tracks were shelved until after his death in 1985. - Billboard, 9/26/18...... Adam Cohen, the son and producer of late Rock and Roll Hall of Fame inductee Leonard Cohen, revealed on Sept. 28 that he's working to complete some of his dad's unfinished songs for a new album to be released sometime in 2019. "I was tasked with finishing a few more songs of his that we started together on the last album, so his voice is literally still in my life," Adam said in an interview with CBC q's Tom Power. "To make a long story short, I believe that there are some really beautiful new songs of Leonard Cohen that no one's heard that are at some point going to come out," he added. Adam Cohen will also be releasing The Flame, a book of Leonard Cohen's unpublished poems, on Oct. 2. Leonard Cohen passed away in 2016 at the age of 82. - Billboard, 9/28/18......
Blondie announced on Sept. 24 that they'll be playing two nights in Cuba next March as part of a four-day cultural exchange program. Blondie will play two concerts during their March 14-18 visit in Havana, which will also feature Cuban musicians Alain Perez, David Torrens and Sintesis. The program, in which fans can also come along, will also include visits to Cuban museums and cultural institutions, studios and galleries and photography and architecture tours. Pricing for the trip, which includes a hotel reservation, ranges from $2,700 to $5,600. Blondie drummer Clem Burke says the band has been experimenting with Caribbean sounds for years on songs like, "Rapture" and "The Tide Is High" and they've always loved Cuban music. - AP, 9/24/18...... Ventura County, Calif. detectives were called to the Malibu mansion of Cher on Sept. 27 to execute a search warrant a man related to a recent drug overdose that occurred in Thousand Oaks, Calif. The man is reportedly 23-year-old Donovan Ruiz, who is Cher's assistant's son. Ruiz was reportedly arrested for a felony for supplying narcotics to someone who died. Cher was not home during the incident, as she is in the midst of her international tour. Her next show is scheduled for Brisbane, Australia on Sept. 28. Meanwhile, during a recent appearance on the Ellen DeGeneres Show, Cher revealed that she would like to collaborate with Adele and Pink, but "not Madonna." Cher has expressed her disdain for Madonna since the 1990s, saying that while she respected Madonna's music and business-savvy approach to the industry, she found her to be "mean," "spoiled" and "a bitch." - Billboard, 9/27/18...... Appearing on Watch What Happens Live with Andy Cohen on Sept. 27, former Australian supermodel Elle Macpherson was asked about her brief love triangle with Billy Joel and Christie Brinkley. "Billy and I were living together in Central Park West, we were friendly. I think he was dating Christie at the time, just starting to. I got ousted," Macpherson said. Host Andy Cohen also questioned Elle over the rumour that Joel's 1983 song "Uptown Girl" was about her. But the blonde beauty insisted that the hit tune was inspired by a variety of women. "I think it's (about) all the uptown girls, put it that way. I don't need to take any ownership over that. He liked tall girls," the 54-year-old Macpherson mused. Joel and his second wife Brinkley were married from 1985 until 1994, with the pop star currently wed to his fourth wife, Alexis Roderick. - WENN/Canoe.com, 9/28/18......
Actor/comic Bill Cosby was sentenced to three to 10 years in state prison on Sept. 25 for drugging and sexually assaulting Andrea Constand at his Philadelphia home in 2004. Cosby, 81, was sentenced to "total confinement" by Judge Steven O'Neill, five months after his conviction in the first celebrity trial of the #MeToo era. Ahead of the sentencing, O'Neill ruled that Cosby is a "sexually violent predator." The classification means that Cosby must undergo monthly counseling for the rest of his life and report quarterly to authorities. His name will appear on a sex-offender registry sent to neighbors, schools and victims. Cosby, who was once known as "America's Dad" for his role as Dr. Cliff Huxtable on The Cosby Show, was facing anywhere from probation to 10 years in prison after being convicted in April. His lawyers had asked for house arrest, saying 81-year-old Cosby -- who is legally blind -- is too old and helpless to do time in prison. Prosecutors asked for five to 10 years behind bars, saying the TV icon could still be a threat to women. Cosby's publicist, Andrew Wyatt, denounced the outcome in a statement outside court, calling it "the most racist and sexist trial in the history of the United States." Cosby became the first black actor to star in a primetime TV show, I Spy, in 1965. He remained a Hollywood A-lister for much of the next half-century. - AP, 9/25/18...... Film producer Gary Kurtz, one of the major forces in the creation of the Star Wars movies, has passed away at age 78 from cancer. Kurtz was a hands-on producer for 1977's Star Wars, shepherding George Lucas' pet project from Flash Gordon-knockoff to problematic production to unprecedented sci-fi phenomenon. The film went on to become the highest-grossing movie of all-time, and set the pace for many of the studio blockbusters that followed. Kurtz was also involved to a greater extent in the follow up, 1980's The Empire Strikes Back, serving as both producer and second unit director under director Irvin Kershner in the absence of Lucas, who was busy building up his Lucasfilm empire. Kurtz and Lucas first partnered on 1973's seminal teen comedy American Graffiti, which revolutionized the use of music and cross-cutting of stories in film, and helped launch the acting careers of Richard Dreyfuss, Ron Howard and Harrison Ford. Kurtz also produced Monte Hellman's 1971 cult classic racing movie Two-Lane Blacktop, starring singer James Taylor. - ComingSoon.net, 9/25/18...... Actress Laurie Mitchell, who portrayed the villainess who faces off against Zsa Zsa Gabor on the planet Venus in the campy 1958 sci-fi classic Queen of Outer Space, died on Sept. 20 of natural causes at a long-term care facility in Perris, Calif. She was 90. Ms. Mitchell played a man-hating queen whose face is hidden by a glittery mask in Queen of Outer Space, which became a fan favorite at film festivals, and she participated in autograph shows for the movie for the rest of her life. Ms. Mitchell also worked alongside Marilyn Monroe as a member of Sweet Sue's band in Billy Wilder's Some Like It Hot, (1959), which, she once said was "the most thrilling experience of my show business career." - The Hollywood Reporter, 9/24/18.