Posted by Administrator on March 8th, 2019
Heart's Ann and Nancy Wilson and their Led Zeppelin muse Robert Plant joined forces at the Third Annual Love Rocks NYC Benefit Concert on Mar. 7 in New York City to benefit the God's Love We Deliver organization, which feeds thousands of people per day through delivering meals in the metro NYC area. After Plant delivered a solo set that included a brooding rendition of Elvis Presley's "Don't" and the Wilsons covered some of their hits including "These Dreams," the musicians, with Taj Mahal in tow, closed the show with raucous versions of Presley's "Shake, Rattle and Roll" and Joe Cocker's "Feelin' Alright." The packed four-hour event at Beacon Theatre, which also featured performances by Billy Gibbons of ZZ Top, Buddy Guy, Mavis Staples, Sheryl Crow, Grace Potter and many more, met God's Love We Deliver's fundraising goal of $100,000, the equivalent of 10,000 meals, through ticket sales and text contributions. In the audience were such celebrities as Bill Murray, his SNL alums Chevy Chase and Martin Short, and actor Kevin Bacon. - Billboard, 3/8/19......
Alice Cooper and the Grammy-winning band Halestorm have announced they'll kick off a co-headlining tour across North America this summer. The 19-city trek will kick off on July 17 at PPL Center in Allentown, Pa. and run through major markets, including Detroit, Chicago, Houston and more, even making a stop at the traditionally country venue, The Opry House in Nashville, before closing out on Aug. 16 at BB&T Pavilion in Camden, N.J. "We've played festivals with Halestorm, including Rock In Rio, and now I'm excited about doing this summer tour with Lzzy [Hale] and the band, can't wait to get to the first show," said Cooper in statement. Alice adds he'll bring his all-new "Ol' Black Eyes Is Back" show for the Summer 2019 tour. He's is also expected to release new music produced by his longtime collaborator Bob Ezrin in time for the summer dates. The follow up to Cooper's 2017 album Paranormal, it will feature friends like ZZ Top's Billy Gibbons, U2's Larry Mullen Jr, and Deep Purple's Roger Glover, as well as original Alice Cooper band members Neal Smith, Dennis Dunaway and Michael Bruce. In addition to recording and touring both on his own and with the Hollywood Vampires (with pals Joe Perry and Johnny Depp), Cooper continues his nightly syndicated radio show Nights With Alice Cooper, heard worldwide on over 100 radio stations. - Billboard, 3/4/19...... Queen's Brian May and Roger Taylor paid tribute to their former tour manager Gerry Stickells, who has died after, according to Taylor "a long struggle with illness." "So sad that our wonderful tour manager for many years Gerry Stickells passed away this morning. Lost for words. RIP GERRY. Love ya. Thanks for everything," May posted on social media on Mar. 8, with Taylor adding that Stickells was "the world's greatest tour manager." "He was more than a tour manager to Queen - he was a father figure, great friend and teacher and an island of calm in the midst of chaos. He had a profound effect on my life, all of it good... We will miss him greatly and send love to Sylvia and the family at this difficult time," Taylor added. In addition to Queen, Stickells also worked with the likes of Elton John, Jimi Hendrix and Paul McCartney. Stickells was diagnosed with a brain tumor 16 years ago after suffering a seizure whilst on tour with McCartney. Since the diagnosis, he had reportedly suffered "multiple health issues" associated with the disease according to a GoFundMe page that sought to raise funds to help with his treatment and care. - New Musical Express, 3/8/19...... In other Queen news, Brian May has responded to what he describes as the "vindictive sickness" of some critics after the Queen biopic Bohemian Rhapsody defied a critical mauling to triumph at the Academy Awards on Feb. 24. Posting on Instagram, May shared a piece from the U.K.'s The Spectator paper that defended the film and explained how the film's awards triumph was a major victory over its detractors. "Well, yes. You saw I went very quiet after the Oscars were over, signalling the end of the whole movie awards season," wrote May on Instagram. "What really happened? We opened the Academy Awards show in a way it's NEVER been opened before, in an avalanche of excitement, looking out on an instant standing ovation from a glittering audience containing many of our heroes, all beaming and singing with us and punching the air." In his lengthy post, May also addressed the negative reception of many critics: "If you look at the Press and Internet discussions that took place over the last few months, you can see that 90% of it is aimed at discrediting one or other, or all of the nominated films by innuendo and smears, rather than discussing their merits and admiring the skills that went into making them. Vitriol and dishonesty, and blatant attempts to shame and influence the members into voting the way they, in their arrogance required them to." He then directed readers to The Spectator's article about "snobby film critics" at the paper's website. - NME, 3/7/19......
A new Frank Zappa hologram that will be featured in an upcoming UK tour in May 2019 has been unveiled. Dubbed "The Bizarre World of Frank Zappa," the clip shows a hologram of the psychedelic legend, who died in 1993, saying: "I'm a person who likes to do what he wants to do whether people like it or not and what I do is designed for people who like it, not for people who don't." Zappa always fought against censorship throughout his career, particularly for artists' rights. He even appeared before Congress in September 1985, and later famously volunteered to slap his albums with a "warning guarantee" label. The hologram will feature in a new virtual Frank Zappa tour of five UK cities that includes hours of never-before-seen Zappa performance footage from the early seventies. The footage, locked away in the Zappa vaults for 44 years, will be juxtaposed with "outrageous visuals that offer a striking view into his complex musical works." Joining Zappa's hologram on stage will be longtime Zappa players including Ray White, Mike Keneally, Scott Thunes, Robert Martin and Joe "Vaultmeister" Travers. The hologram will feature on a number of UK dates including the London Palladium on May 14, then make an appearance at the Doctor Music festival in Spain over the weekend of July 12-14. - NME, 3/1/19...... Barbra Streisand has been confirmed to headline the 2019 British Summer Time concert series in London's Hyde Park on July 7, alongside other previously announced acts including Florence & the Machine, Celine Dion and Robbie Williams. Additional special guests are expected to be announced in the coming months. It was previously announced that a co-headlining show from Bob Dylan and Neil Young would headline the event, however they dropped out after Young objected to Barclays bank's "fossil fuel entity" sponsorship of the concert, even though BST eventually announced the show would go ahead without Barclays' backing. - NME, 3/7/19...... As the Woodstock 50 concert approaches with little more than four months to go, the reboot of the iconic festival in upstate New York is expected to announce its full lineup soon, with ticket sales also going live. Among those confirmed to appear so far include the Grateful Dead spinoff band Dead and Company, Santana, The Killers, Imagine Dragons and Chance the Rapper. More than 80 bands and artists are expected to perform at the three-day event, which is being organized by original Woodstock promoter Michael Lang at set for Aug. 16-18 in Watkins Glen, NY. Since the festival is not backed by a major promoter like AEG or Live Nation, most acts insist on receiving 100 percent of their fee upfront before taking the stage. Following reports that that the festival was having issues paying certain artists the entirety of their fee, representatives for the event confirmed that as of Mar. 4 all artists had been paid in full. In addition to the unpredictable August weather in upstate New York, another concern is the area surrounding Watkins Glen has minimal infrastructure to support the 100,000 fans expected to attend the 50th anniversary event, with few hotels in close proximity. - Billboard, 3/6/19...... In other festival news, Willie Nelson has announced the lineup for his 2019 Outlaw Music Festival tour. The country icon will be supported by Phil Lesh & Friends, The Avett Brothers, Alison Krauss, The Revivalists and more for the summer leg of the tour. Produced by Blackbird Presents, the touring festival will kick off in Bangor, Maine on June 14 and include additional performances from Nelson's sons Lukas Nelson & The Promise of the Real and Particle Kid. The tour will then hit New York, Connecticut, Ontario, Pennsylvania, Ohio, Wisconsin, Illinois, Missouri and wrap on July 3 in Dallas, Texas. In addition to several guest artists including Counting Crows and Steve Earl & the Dukes at selected shows, each festival tour date will feature a unique range of festival attractions including local cuisine, craft beers, and crafts by local artisans to provide music fans in each city with a unique concert experience. In 2018, the Outlaw Tour hosted more than 200,000 fans in amphitheaters and arenas all over the US. - Billboard, 3/5/19......
The Who's Pete Townshend will release a rock novel entitled The Age of Anxiety on Nov. 5, publisher Hachette Books announced on Mar. 5. Set in London, the novel takes on the torments of creativity and the music business and "deals with mythic and operatic themes including a maze, divine madness, and long-lost children." In a statement issued through his publisher, Townshend said he hopes to expand the story into an opera and art installation. "Ten years ago I decided to create a magnum opus that would combine opera, art installation and novel," he said. "Suddenly here I am with a completed novel ready to publish. I am an avid reader and have really enjoyed writing it. I am also happy to say the majority of the music is composed, ready to be polished up for release and performance. It's tremendously exciting." No dates have been set for the music's release or for the art installation. Townshend, who previously authored his memoir Who I Am, follows such rock acts as Ray Davies, Morrisey and Nick Cave into the realm of fiction. - AP, 3/5/19...... In other The Who news, Roger Daltrey commented on The Who's forthcoming new album, its first since Endless Wire in 2006, and The Who's upcoming 29-date North American tour which is set to kick off May 7 in Grand Rapids, MI., at the 31st International Live Music Conference (ILMC) in London on Mar. 8. "It's full-blown The Who plus an orchestra. It's going to be incredible. We're not going to take our foot off the throttle. At the age of 75, it feels to me a way of getting to play our music that feels at least slightly dignified," Daltrey told host and former Dire Straits manager Ed Bicknell. As for the new Who LP, Daltrey said: "It's a very weird [time] because we're not really a band anymore. I just love my job of being the guy who takes what Pete's written as a solo song, looking at it and thinking, 'How do I make this work to move an audience?' It's that process for me that makes making records still worth it. Otherwise it's two guys in two different studios. We don't go in and make records like we used to. I wish it was that way but we're not a band. Since [bassist] John [Entwistle] and [drummer] Keith [Moon] died we're not a band in that sense. But equally, we can make music and as long as I can put a vocal on that has elevated a song from: there was a Pete Townshend song, to: there is a Who song, I'm happy." - Billboard, 3/8/19...... CBS has scheduled a star-studded Aretha Franklin tribute concert taped on Jan. 13 in Los Angeles for Mar. 10. Aretha! A Grammy Celebration for The Queen of Soul featured performances by Smokey Robinson, Celine Dion, Pattie LaBelle, Alicia Keys and Jennifer Hudson, among others. Franklin died at the age of 76 from pancreatic cancer in 2018 in her Detroit apartment. Some of her family members including her grandson who spoke at her funeral were in attendance at the tribute, which was hosted by filmmaker and actor Tyler Perry. - AP, 3/5/19......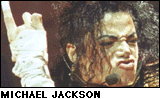 HBO's two-part Michael Jackson documentary Leaving Neverland, which premiered on the network on Mar. 3, has attracted ratings rarely seen for documentaries on the premium channel. Part one of Leaving Neverland averaged 1.29 million viewers for its first airing on Mar. 3, the third-largest audience for an HBO documentary this decade behind Going Clear: Scientology and the Prison of Belief (1.7 million) and Bright Lights: Starring Carrie Fisher and Debbie Reynolds (1.6 million). The Mar. 4 conclusion brought in 927,000 viewers, giving the entire film an average of about 1.11 million viewers. The two-day average is also in the upper reaches for HBO documentaries in recent years. Following the doc, the Oprah Winfrey-hosted special After Neverland -- featuring interviews with Jackson accusers Wade Robson, James Safechuck and director Dan Reed, and an audience of sexual-abuse survivors and their families -- drew 780,000 viewers on HBO (it was simulcast on Winfrey's OWN cable channel). The documentary is also selling widely to broadcasters and streamers internationally in such countries as Australia, New Zealand, France, Denmark, The Netherlands, Sweden and Russia as it drums up controversy. However its popularity is also stirring up a significant backlash -- both for and against Jackson -- in several countries. According to reports, a group of about 20-30 loyal Jackson fans, many brandishing placards, gathered outside Channel 4 offices in the UK around midday on Mar. 6, with one having traveled from as far away as Austria. The protestors chanted "innocent," "facts don't lie" and "Channel 4, shame on you," according to the music weekly New Musical Express, adding that they criticized the accounts of Robson and Safechuck, saying they "hijacked the #MeToo movement." Meanwhile, The Simpsons principals James L. Brooks, Matt Groening and Al Jean have announced they've decided to pull the 1991 The Simpsons episode featuring Jackson from recirculation after viewing the controversial documentary. "It feels clearly the only choice to make," Brooks told The Wall Street Journal. "The guys I work with -- where we spend our lives arguing over jokes -- were of one mind on this" even though he described it as a "treasured episode [with] a lot of great memories wrapped up in it... this certainly doesn't allow them to remain." On Mar. 7, a statue of Jackson at the National Football Museum in Manchester, England, which had been on display since 2014, was removed in the wake of the controversial film. Also, Sony's reported $250 million (£190 million) acquisition of the distribution rights to Jackson's back catalog could be threatened by the allegations that have been made against the late singer in Leaving Neverland. Royalties from streaming services like Spotify and Apple Music are included in the deal, as are those from radio station plays. Variety is also reporting that three radio stations in Canada have announced that they're pulling all Michael Jackson music from their airwaves due to the allegations made in Leaving Neverland and concerned comments from listeners. As the 10-year anniversary of Jackson's death approaches in June, the stakes are high for Jackson's brand and legacy. "This would be the time that you would want to rerelease a movie or a new film," says one well-placed industry source. Or a Broadway-bound musical. "That may be dead for this year, or delayed." "Frankly, it caught [Jackson estate co-executor] John Branca by surprise," the source added. "The estate got blindsided by Leaving Neverland. They had no idea it was going to elicit the reaction it did." However not everyone believes the documentary will have a lasting effect on the Jackson brand. John Gallant, an attorney representing Bob Marley's estate in a trademark case, says, "Usually you see a period where there's no new licensing and the estate holds back on his image until the dust clears. I would imagine that's what happens. You ride out the storm." - Billboard/The Hollywood Reporter/Varity/NME, 3/6/19......
Songwriter Carole Bayer Sager has been added to the list of honorees for the prestigious Johnny Mercer Award at the upcoming 50th Annual Songwriters Hall of Fame Induction and Awards Dinner on June 13 at the Marriott Marquis Hotel in New York City. The award is the highest honor bestowed by the SHOF, given only to songwriters and songwriter teams who have already been previously inducted. Bayer Sager was inducted into the SHOF in 1987 for her lyric writing on songs including "Nobody Does It Better," "Don't Cry Out Loud" and the Oscar-winning theme from the movie Arthur, "The Best That You Can Do." Bayer Sager will be joined at the event by this year's inductees, Yusuf/Cat Stevens, Tom T. Hall, John Prine, Jack Tempchin and Dallas Austin. Legendary music publisher Martin Bandier will also be honored with the Visionary Leadership Award, with more honorees to be announced. - Billboard, 3/6/19...... Visitors to a Beatles-themed cafe in their hometown of Liverpool will soon be able to play the world's first and only official pinball machine dedicated to the Fab Four. The Beatles and Stern Pinball have joined forces to create a series of US-made, limited-edition pinball machines, with the first of its kind debuting at The Beatles Story's Fab4 Cafe. Only 1,964 of the games will be produced in recognition 1964, the year when Beatlemania kicked off, according to The Guide Liverpool. Nine Beatles classics will feature on the machine in the cafe, which will be available to play for £1, including: "A Hard Day's Night," "Can't Buy Me Love," "Ticket to Ride," "All My Loving," "Help," "Drive My Car," "It Won't Be Long," "I Should Have Known Better," and "Taxman." The game also features iconic introductions by Ed Sullivan, who introduced America to the band in 1964, as well as custom speech and callouts by Hall of Fame disk jockey, Cousin Brucie, who famously introduced the Beatles at New York's Shea Stadium in 1965. If fans can't make it to Liverpool to play the game, they can purchase their own limited-edition machine from the attraction's Fab4 Store for £11,995. - New Musical Express, 3/3/19...... Meanwhile in other Beatles-related news, on Mar. 2 a new plaque was unveiled in commemoration of John Lennon and Yoko Ono's first public gig, which took place 50 years ago at Cambridge University. Ono held a jazz performance at Lady Mitchell Hall on Mar. 2, 1969, and Lennon joined her as "her band." Now, a plaque that reads "Yoko Ono John Lennon Cambridge 1969" has been unveiled to mark the event. The couple's experimental jazz concert was covered in brief in student publication The Cambridge News at the time. The report explained that Lennon sat with his back to the audience for a large portion of the 26-minute set, as Ono opened with a "fearsome siren note" and wrapped up the gig with "a long series of screams." In 1980, Lennon spoke to the BBC about the Cambridge concert. "The audience were very weird, because they were all these sort of intellectual artsy-fartsies from Cambridge," he said, but added that they "were totally solid." The plague unveiling precedes a six-month exhibition of Ono's work which will be displayed in various cities. The "Yoko Ono: Looking For" exhibition, which opens in June and runs until the end 2019, will feature more than 90 works by Ono. - NME, 3/2/19.
An exclusive vinyl edition of the original test pressing of Bob Dylan's classic 1975 LP Blood on the Tracks will be among the official releases for the annual Record Store Day, which takes place on Apr. 13. Also available will be vinyl reissues of David Bowie's Pin Ups and the Rolling Stones' first two compilation albums, as well as LPs from Madonna, Weezer and The Flaming Lips. Started in 2008, the yearly event is meant to celebrate record store culture by bringing together fans, artists and thousands of independent vinyl shops, and features exclusive releases, reissues and hard-to-find gems for record lovers everywhere. Pearl Jam has been named as the official 2019 Record Store Day ambassadors. - Billboard, 2/28/19...... Sting announced on Mar. 1 he's bringing his deeply personal musical "The Last Ship" to Los Angeles. The former The Police frontman's Tony Award-nominated musical, inspired by the shipyard culture of Sting's native Newcastle, England, will run Jan. 14-Feb. 16 at the Ahmanson Theatre, with Sting playing shipyard foreman and elder statesman Jackie White -- as he's doing now at the Princess of Wales Theatre in Toronto and did during the end of its Broadway run during January of 2015. "The Last Ship" premiered in Chicago during the summer of 2014 before moving to Broadway that September, closing after a little more than four months. It was subsequently staged in Salt Lake City during the fall of 2016, in Finland during the fall of 2017 and in the U.K. and Ireland during 2018. Meanwhile, Sting is also doing some recording and planning his upcoming "My Songs" tour, which will play five shows in Europe starting June 23. - Billboard, 3/1/19......
In a new interview with Rolling Stone magazine, Stevie Nicks revealed, among other things, that she owns thousands of shawls and keeps them in a temperature-controlled vault. "I have my shawl vault -- they're all in temperature-controlled storage," the Fleetwood Mac singers says. "I have these huge red cases Fleetwood Mac bought, all the way back in 1975 -- my clothes are saved in these cases. All my vintage stuff is protected for all my little goddaughters and nieces. I'm trying to give my shawls away -- but there's thousands of them. If I ever write my life story, maybe that should be the name of my book: There's Enough Shawls to Go Around." Nicks also says that at age 70, she sees no end in sight for her career. "As long as I take care of myself, I am still going to be doing this when I'm 80," she says. "There's so many things I want to do. I want to do another record. I want to make a mini-series. If the coven reforms, I want to go back to American Horror Story. I tell myself, 'Do it now, because you're spry, you're in good shape, you can still do the splits, you can still dance onstage and wear a short skirt and high six-inch heels.'" The diva also swoons over the multiple artists that have drawn inspiration from her work over the years, saying she sees them as her children. "He's Mick [Fleetwood]'s and my love child," she says of former One Direction member Harry Styles, who recently covered "The Chain." She also calls out Natalie Maines, LeAnn Rimes and Hillary Scott from Lady Antebellum," saying, "I feel like I have a lot of daughters." Nicks' interview comes ahead of the latest leg of Fleetwood Mac's tour, sans Lindsey Buckingham. She'll also be inducted, as a solo artist, into the Rock And Roll Hall Of Fame on Mar. 29. - AVClub.com, 2/28/19...... After the Queen biopic Bohemian Rhapsody was release on DVD and Blu-ray on Feb. 12, three weeks after its digital arrival on Jan. 22, multiple Queen songs have re-entered the Billboard Hot Rock Songs chart for the week ending March 2. The onslaught of 16 tunes is led by "Bohemian Rhapsody, which re-entered the chart at a new No. 3 peak with 15,000 downloads. "Another One Bites the Dust" follows at No. 5 on the chart, with 8,000 downloads sold. Queen songs were additionally aided by activity surrounding the 91st Academy Awards on Feb. 24, as the movie was nominated for multiple honors, including Best Picture. It won for Best Sound Editing, Best Sound Mixing and Best Film Editing, while Rami Malek, in the role of late frontman Freddy Mercury, won best actor. Queen also opened the broadcast with Adam Lambert on vocals. - Billboard, 2/28/19...... In other Queen-related news, in a surprise to many Chinese film industry observers who assumed the release of Bohemian Rhapsody would be banned in their country because of Beijing's past repressive handling of content involving gay characters, the Chinese goverment granted permission on Feb. 27 for Bohemian Rhapsody to be released theatrically in China. No release date has yet been set, but a source with knowledge of the import plans at China Film Group says the film is expected to open sometime in mid-March. Sources also say that at least one minute of cuts will be made to the film, removing portrayals of drug use and several intimate kisses between Rami Malek's Freddie Mercury and other male characters. The surprise announcement comes after the Chinese streaming site Mango TV cut the phrase "gay man" from Malek's Best Actor Oscar acceptance speech during the Academy Awards on Feb. 24 as he encouraged young people struggling with their identity and replaced it with "special group" instead. Mango TV came under fire for their action, with screen grabs of the moment -- many of them accompanied by statements of outrage or complaint -- circulating on Chinese social media ever since. - The Hollywood Reporter, 2/27/19......
As the new Tom Petty and the Heartbreakers compilation The Best of Everything - The Definitive Career Spanning Hits Collection. hits stores on Mar. 1, Heartbreakers keyboardist Benmont Tench says there's still "a bunch of really great stuff" in the Petty vaults, including early Mudcrutch recordings and "a whole other version" of 2014's Hypnotic Eye album, "not the same songs, just more stuff from the same period," as well as Petty demo recordings from 2002's The Last DJ. But Tench adds that he and the surviving band members, along with members of Petty's family, don't intend to put anything out "that isn't really high quality." "I don't want to get into exploiting or finding some half-ass jam and finishing it. I'm really leery of anything that isn't really high quality, and whatever we would put out in the future we would take extreme care with it," he notes. Tench also says the Heartbreakers playing with a new lead vocalist is not being considered at all. "(Tom) was the focal point of the band. He was the songwriter of the band. He was the lead singer of the band. You can't take that out and have it still be the band. You can't take his rhythm guitar out -- that's the real center of the whole thing. What united us at the core was the fact that we loved playing his songs, and playing his songs with HIM. I don't want to have somebody else sing Tom's songs. I don't want to be a Heartbreakers karaoke band. It's too hard for me to even contemplate anything other than the band as we were, with him there." - Billboard, 2/27/19...... Another Michael Jackson documentary has been announced for late 2019, this one from the UK's BBC Two, a rival channel of Channel 4 which is responsible for the recent controversial Jackson biopic Leaving Neverland. The BBC Two's Jackson film will be directed by Jacques Peretti, who has produced three previous documentaries about the late pop superstar, Michael Jackson: What Really Happened, Michael Jackson's Last Days: What Really Happened and Michael Jackson's Secret Hollywood. The new film, called Michael Jackson: The Rise and Fall will follow MJ's path from from his modest beginnings in Gary, Ind., and rise to fame as part of the family band the Jackson 5 through the preparations for his abandoned "This Is It" 2009 comeback shows. "(It) will try and unpick the circumstances, controversies and accusations that continue to surround him today in an attempt to better understand the rise and fall of the pop superstar," read a statement announcing the film. The Rise and Fall will air on BBC Two later in 2019, while Channel 4 is set to air Leaving Neverland over two nights beginning on Mar. 6, just days after the two-part doc is slated to debut in the US on HBO on Mar. 3. Meanwhile, Jackson brothers Tito, Marlon and Jackie Jackson and his nephew Taj Jackson appeared on CBS This Morning on Feb. 26 to discuss Leaving Neverland and the claims featured in it. In a rebuttal to Jackson accusers Wade Robson and James Safechuck, the accusers in the center of Leaving Neverland who say Jackson used to send them "love letters," Taj showed host Gayle King some of the notes he had received from his uncle, which featured sentiments of love and pride. "My uncle gave letters like that all the time to people that he cared about," he explained. "There's nothing salacious about it." Taj added that he "grew up" attending Jackson's "sleepovers" with children, and that Jackson's "naïveté" was his downfall," saying he "didn't have that bone in his body to look at" the sleepovers in the same way as the rest of the world. Meanwhile, Oprah Winfrey announced on Feb. 27 she will sit down with Wade Robson and James Safechuck in a TV special that will air after the premiere of Leaving Neverland. The special, titled Oprah Winfrey Presents: After Neverland, will be taped before an audience that includes survivors of sexual abuse. The one-hour special will air simultaneously on HBO and OWN on Mar. 4 at 10 p.m. immediately following the second and final part of the two-night Leaving Neverland. Also, the Wall Street Journal is reporting that Jackson's former Neverland ranch home, where he lived from 1987 to 2005, is back on the market at a $70 million discount. The Santa Barbara, Calif. estate was first put up for sale in 2015 with a $100 million price tag, but now Neverland, which is co-owned by the Jackson estate and real estate investment firm Colony Capital, is seeking to offload the property for $31 million. It was last listed in 2017 and has been renamed the Sycamore Valley Ranch, according to Architectural Digest. - Billboard/New Musical Express/Hollywood Reporter, 2/27/19...... Authorities in suburban Detroit are investigating whether someone cheated Aretha Franklin by cashing a $178,000 check before her death in August 2018. Oakland County chief assistant prosecutor Paul Walton says Franklin filed a complaint with Bloomfield Township police in June about a missing check. Franklin had complained about missing money before she died weeks later of pancreatic cancer at age 76. Walton told The Detroit News that Franklin's death has affected the investigation. He says it's been "difficult to determine" if she gave the check to someone who actually had permission to cash it, and says police have talked to the unnamed person who cashed the check. Walton says the check could become a separate issue for lawyers, family members and creditors involved in Franklin's estate in Oakland County court. - AP, 3/1/19......

Rock & roll legend Jerry Lee Lewis suffered a minor stroke on the night of Feb. 28 according to a statement on his official Facebook page. The 83-year-old, known as "The Killer," is expected to fully recover and is currently spending time with his family in Memphis. "The Killer looks forward to getting back into the studio soon to record a Gospel record and on the road performing live for his fans," the post reads. "His family requests privacy at this time. Well wishes and prayers are greatly appreciated." According to The Tennessean, Lewis will not be canceling any shows, including his May performance at New Orleans Jazz & Heritage Festival. He was among the 10 rock legends inducted into the inaugural class of the Rock and Roll Hall of Fame in 1986. - The Tennessean, 2/29/18...... Former Baretta star Robert Blake has settled things up with his third wife, Pamela Hudak. Blake, 85, filed for divorce from Hudak in Dec. 2018, after two years of marriage. According to the terms of the settlement, both Blake and Hudak will keep all their own property they came into the marriage with. The documents note Blake will hold onto his pension from working in the entertainment industry, as well as a 1987 BMW. There will be no spousal support between the two, because of the short marriage, but Blake agreed to cut Hudak a $5,000 check to cover her moving expenses. Hudak testified on Blake's behalf during his 2005 murder trial of Bonnie Lee Blakely. He was acquitted of murder, but later found liable for her death in a civil suit. - TheBlast.com, 2/28/19...... Andy Anderson a former drummer for Iggy Pop and the English alternative band The Cure, died on Feb. after a battle with terminal cancer. He was 68. "Andy Anderson was a true gentleman and a great musician with a wicked sense of humor which he kept until the end, a testament to his beautiful spirit on the last journey. We are blessed to have known him," Cure founding member Lol Tolhurst posted on Twitter. Anderson joined the Cure in 1983 after Tolhurst switched to keys, and went on to work with a number of major artists including Pop, Jeffrey Lee Pierce, the Sex Pistols' Glen Mattlock, Edwin Collins, Peter Gabriel and Isaac Hayes. Anderson revealed his diagnosis via Facebook earlier in February. "No Boo, Hooing, here, just be positive, for me it's just another life Experience and Hurdle, that one has to make yet another Choice in life... thank you all for the well wishes I love them all, and are held very, very close to my heart dearly, and will stay with me for ever, any way, stay well yourselves and chat soon," he wrote. - Billboard, 2/26/19...... Prolific composer/arranger/conductor Stan Applebaum, whose half-century-long career in music included orchestration for hits by artists such as Ben E. King, Bobby Vinton and Connie Francis, died in New York on Feb. 23. He was 96. Mr. Applebaum's work can be heard on more than 25 top 10 hits and a handful of No. 1 singles from artists such as Francis, Vinton, Neil Sedaka, The Drifters, The Coasters, Brook Benton and, most famously, Ben E. King's 1962 classic "Stand By Me," for which he arranged the strings. Mr. Applebaum also arranged the orchestration on a number of other classic early rock hits, including The Drifters' "Save the Last Dance for Me," King's "This Magic Moment" and "Spanish Harlem" and Sedaka's "Breaking Up Is Hard to Do." Mr. Applebaum was also a prolific composer for commercials, with more than 1,500 credits, including Pan Am Airlines' iconic "Makes the Going Great" (which later inspired a ballet by George Balanchine), winning four Clio Awards for his efforts. - Billboard, 2/28/19......
Actress Katherine Helmond, best known for her roles in the sticoms Soap and Who's the Boss, among many other roles, died February 28 of Alzheimer's complications at her home in Los Angeles. She was 89. On Soap, Ms. Helmond played the flighty Jessica Tate on ABC's 1977-81 ensemble primetime soap opera, and as the sexy, wise and flitatious Mona Robinson -- who showed that romance and excitement are not over for older women -- opposite Tony Danza, Judith Light and Alyssa Milano on ABC's 1984-92 series Who's the Boss? She received four Best Actress Emmy Award nominations for Soap and back-to-back noms for Who's the Boss? in 1988-89. Helmond also scored a Best Actress Golden Globe Award for Soap in 1981, another for Supporting Actress in Who's the Boss in 1989 and a second a Globes nom for the latter in 1986. Ms. Helmond was also well-known for her recurring roles as Doris Sherman on ABC's Coach (1995-97) opposite Craig T. Nelson and Jerry Van Dyke, and as Debra Barone's mother Lois Whelan opposite Ray Romano and Patricia Heaton on the CBS hit series Everybody Loves Raymond (1996-2004). She also earned a Guest Actress Emmy nom for that role in 2002, giving her seven overall for her career. More recent television credits included guest-starring roles on A&E's The Glades, as well as the role of Caroline Bellefleur on HBO's True Blood. Other roles include appearances in such memorable TV series as Gunsmoke, The F.B.I., The Bob Newhart Show, Mannix, Medical Center, Barnaby Jones, The Six Million Dollar Man, The Bionic Woman and The Love Boat. "I was in love with her," Tony Danza said. "She was such an influence on me. From being a single guy with a hit show in Hollywood, though my marriage and having kids -- she was with me. No matter what problem I had, I could go to her. Very few people could match her." A memorial service is being planned for family and friends to celebrate her life and career. - Deadline.com, 3/1/19...... Oscar-winning pianist/composter/conductor André Previn, who was nominated for 13 Academy Awards and won four, passed away in his Manhattan home on Feb. 28 at age 89. Mr. Previn won Oscars for his soundtrack work on My Fair Lady (1964), Gigi (1958), Porgy and Bess (1959) and Irma La Douce (1963). While much of his Hollywood labors were spent on lesser films (Challenge to Lassie, for one), the work gave him "a thorough schooling in the practical aspects of music making," he once told The Washington Post. He said it allowed him to "stand up in front of an orchestra of superlative players" and hone his conducting skills. Born Andreas Ludwig Prewin in Berlin, Mr. Previn was named musical director of the Houston Symphony in 1967, and went on to lead such renowned orchestras as the Los Angeles Philharmonic and London s Royal Philharmonic. In 1998, his opera based on "A Streetcar Named Desire" premiered at the San Francisco Opera. He married five times, including glittering collaborations with Mia Farrow and violinist Anne-Sophie Mutter. He was among those in Hollywood who early on experimented with LSD, and his memoir of his movie-studio days, No Minor Chords, contained juicy revelations about everyone from Lenny Bruce to Ava Gardner. The Korean orphan he and Farrow adopted, Soon-Yi, became the center of a tabloid scandal when she became involved with Farrow's then-boyfriend, Woody Allen, and eventually married him. "I would cheerfully run him over with a steamroller," Mr. Previn once said of Allen, who eventually adopted two children with Soon-Yi. - AP, 2/28/19.